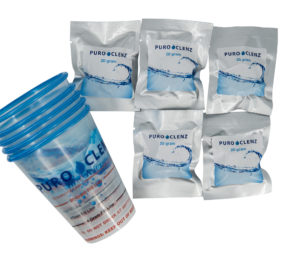 So you just bought some nice inventory on Simulcast and a few days later the car carrier pulls up and unloads your vehicles. For the most part, the condition report you relied on was accurate, except two of those cars have an obvious odor.
Don't panic and definitely don't try to disguise the odor with a scent that will only last for a few days.
PuroClenz will permanently eliminate the odor and sell those vehicles with confidence and at full retail value.
Check out more in our FAQ's or better yet, give it a try and don't leave money on the table.
Puroclenz is proven and effective for removing smells like cigarette and cigar smoke (yes, it also removed pot/cannabis/marijuana), pet and animal smells, mold, mildew, vomit, and much much worse. Give us a shout and we'll walk you through even the most difficult odor situation. We do it everyday.
Never lose money on odor issue vehicles again
Don't just take our word for it, here's what some customers had to say:
EXCELLENT ODOR SOLUTION
I've been in the wholesale business for 35 years and had my share of losses on odor problem vehicles. Not anymore, in fact I can now buy odor problem cars at auction, treat them with PuroClenz and turn around and sell them odor free at a profit. Love the stuff!
– Harry Ley 
BEST PRODUCT WE TRIED
We tried similar looking products we found on the internet, wasted our time and money. PuroClenz is the real deal, it's much stronger and more effective then anything we tried.
– Charles
GREAT VALUE
Ever since we started using this product we were convinced that it was the best thing we have ever tried to combat odor issues. We always purchase the 20 pack to take advantage of the significant savings. Worth every penny
– Ken
Gave it the toughest test…worked great.
Who – the largest independent auction in Eastern Canada.
What – bank repossession car with heavy cigarette and marijuana smoke odor…probably the worst we've seen
Where – here's the nice thing about this product…we didn't use up one of the bays while Puroclenz was working it's "magic"…just parked it out of the way.
When – we left the product in overnight, the car was so bad.
Results – car went from disgusting odor to sell-able, even dragged a couple of the office staff out to see if they could smell odors. The stains and burns were the only thing that gave away that it was a smokers car. We gave tried this stuff on the worst smelling car we could find…it worked. I'm a fan.
– Sean Liptay