There is no job too big or too small for Puroclenz. Here's an example of a large job smoke odor problem we handled recently…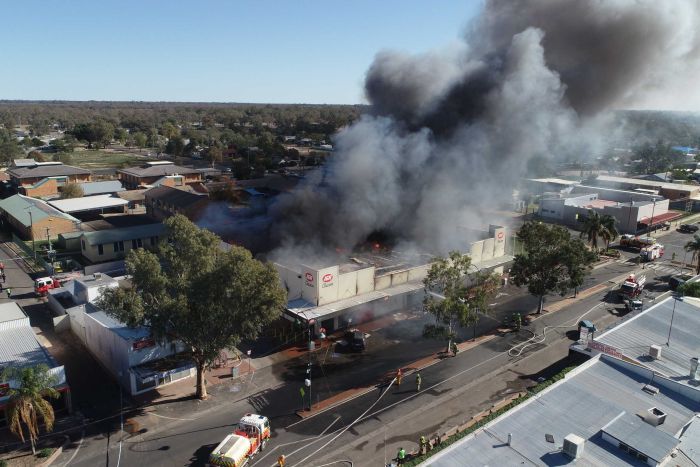 A national disaster restoration company called us looking for help to eliminate fire smoke from a 30,000 square foot supermarket, after trying every resource they had at their disposal.
The details were: the bakery section of the supper market had a fire. Although there was no fire damage outside of the small bakery section, smoke billowed up all throughout the entire 30,000 square feet of the market. The restoration company thoroughly cleaned up any visible soot and fire residue. After all of that, they then had to throw out all of the perishable foods.
Next, they ran their "air scrubbers" for 5 days, this helped a bit but the smoke odor was overwhelming. In fact, the health inspector told the market owner that they could not open for business until that smoke odor was gone, and the air quality was considered breathable.
We got the call on a Thursday asking if we could utilize our PuroClenz protocol on that very Saturday. The owner wanted the "green light" so he could re-open for business the following Monday! We have a working relationship with this restoration company in particular, and we assured them that we "had them covered" and not to worry.
Our technicians showed up Saturday and followed our PuroClenz protocol. This involves (but is not limited to):
Factoring in the type of odor (fire smoke)
The intensity of the odor (based on our extensive experience in the industry), and
The overall coverage required (30,000 sq ft in this case).
The setup and activation of PuroClenz Ultra took our technicians for about 2 hours. We allowed PuroClenz to dwell in the air with some slight air circulation overnight. The next day (Sunday) our technicians returned to wrap up the job and air out any remaining PuroClenz. This took two guys only 1 hour!
The restoration manager and the supermarket owner were present and both were impressed with the results. Zero detectable smoke odor and the health inspector allowed the market to open Monday morning as promised.
To sum up: With only 2 technicians and 3 hours of labor, we were able to get a 30,000 square foot grocery store up and running like nothing ever happened! That is the power of PuroClenz.

We love proving ourselves to both repeat and new customers alike. In fact, customer satisfaction is our #1 goal.
So if you have a small room with a stubborn odor, a vehicle, or even a large building, we can and will eliminate any odor issue you throw at us.

Give us a try you have zero to lose, except the smell.
Please visit our comprehensive website Puroclenz.com and give us a follow. Or like on Facebook and LinkedIn for discount coupons and other promotions.
You can also look for PuroClenz on Amazon!
PuroClenz comes with a money-back guarantee!

If you're still wondering which product is right for you; give us a call at 1-844-ODOR-911 or email us at [email protected]